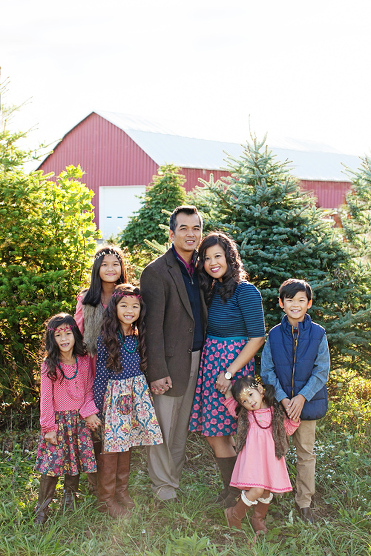 Remember your family at its best with images to enjoy on your wall or in a personally-styled album. Let us handle the details as we coordinate outfits and locations, so you're free to relax and embrace the much-treasured time together. Everyone wants something unique and interesting for a family photo shoot, so we offer a variety of styled family mini sessions throughout the year. Our family mini sessions include an in-home wardrobe consultation, ensuring everyone can look their best and coordinate with style. We also have a professional hair and makeup artist available to style moms and little girls, so you won't have to worry about any of the details!
The Styled Family Mini is a 15 minute session only offered on specific dates throughout the year in different locations and using a variety of set designs (check the 411 section at the bottom of our home page for current dates). The cost for the Styled Family Mini is $450 and includes a wardrobe consultation, the session fee, and a USB of 12-15 images with printing rights.
Looking for a more customized experience for your family? We also offer custom family sessions. The custom family session provides you with a consultation to choose an outdoor location suited to your family, styling of your outfits to wear, and a luxe reveal and order session for you to determine what photos and heirloom products your family will love. The session fee for the custom family session is $190, and collections range from $450-$2495 with the average family spending around $1300 for their images.